// Event & Exhibition Venue
Jaarbeurs
Jaarbeurs Live, the official app of the Royal Jaarbeurs in Utrecht, the Netherlands, was launched on 26 Oct 2021. The app, utilizing Zeelo's real-time indoor navigation and ConfEx features such as wayfinding, event ticketing, event information, and catering options at the venue, is essential when visiting events at the Jaarbeurs. Users can explore and navigate the venue for the event they are visiting, with a total area of 100,000m2 in 11 halls, depending on the size of the event, with real-time indoor navigation throughout the area. Other functions including browsing upcoming events and reserving a parking space is also available.


In Sep 2022, Jaarbeurs Live won The 2022 UFI Digital Innovation Award focusing on digital innovation which supports the return of live exhibitions, with over more than 30 entries from around the world.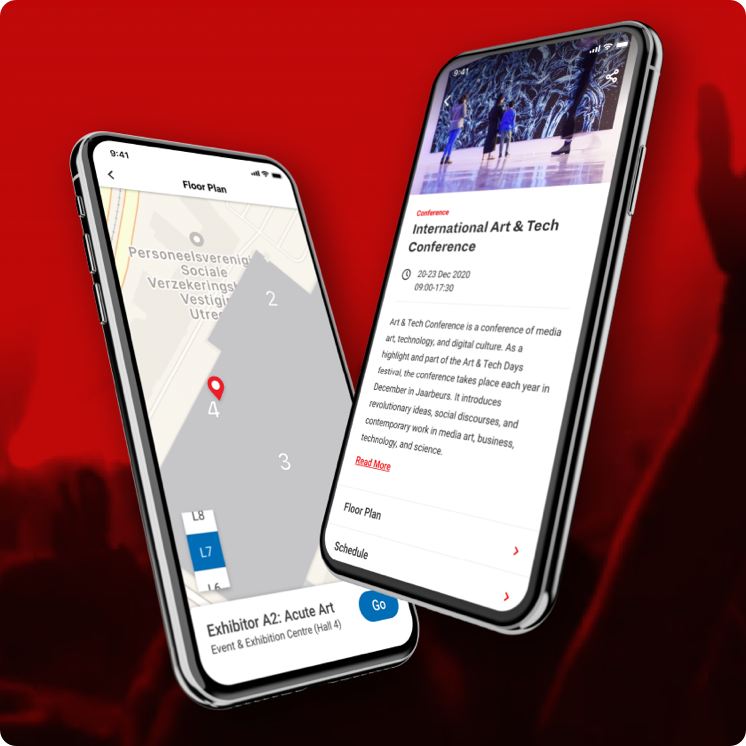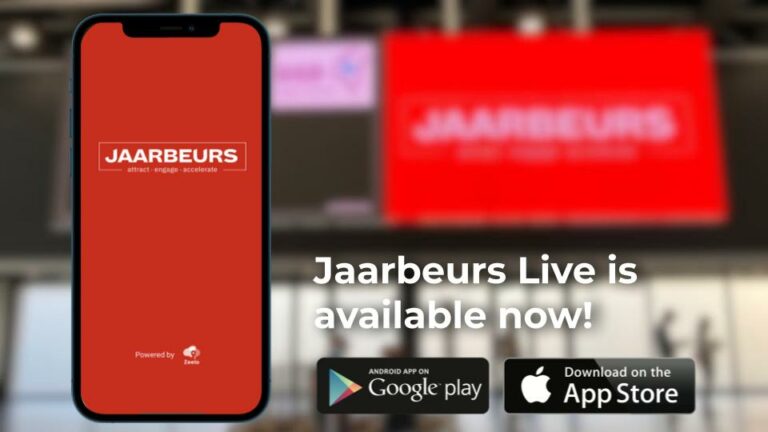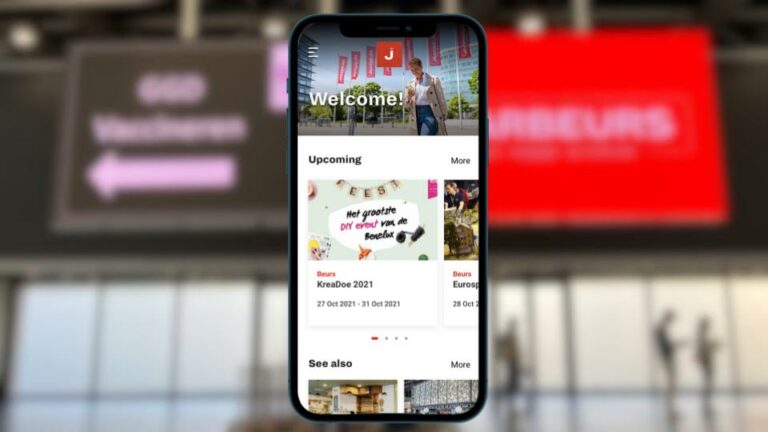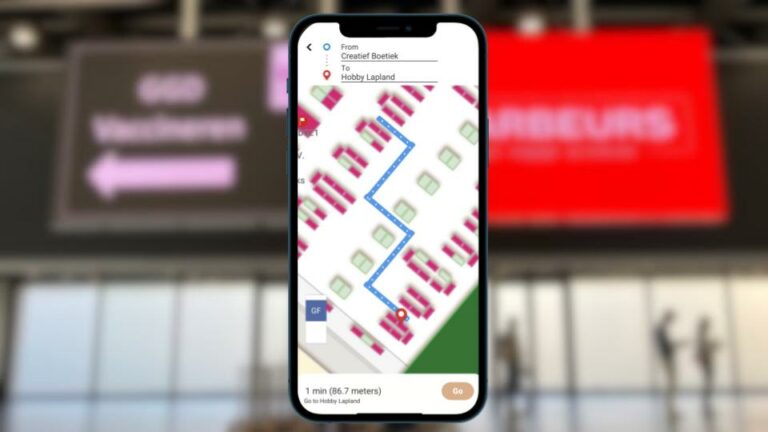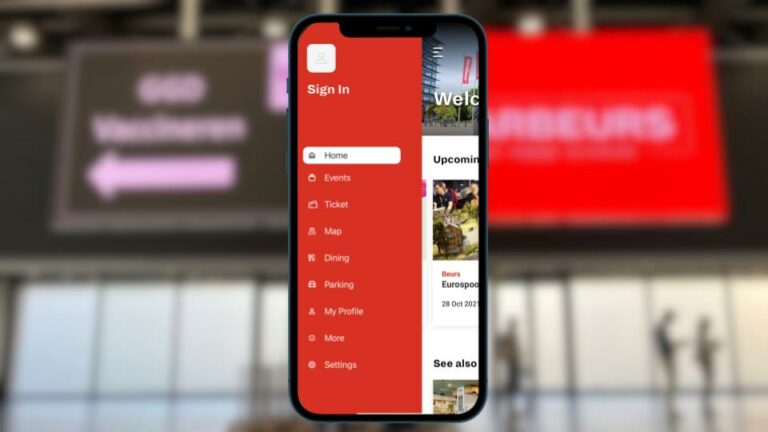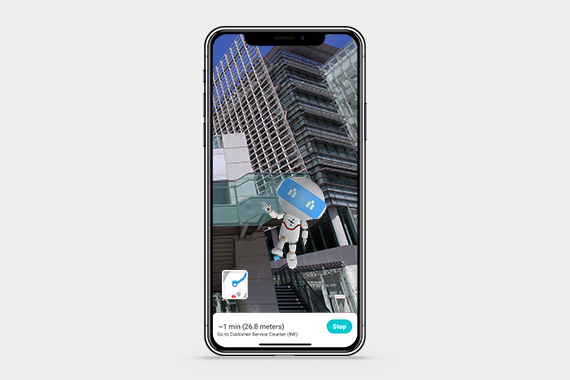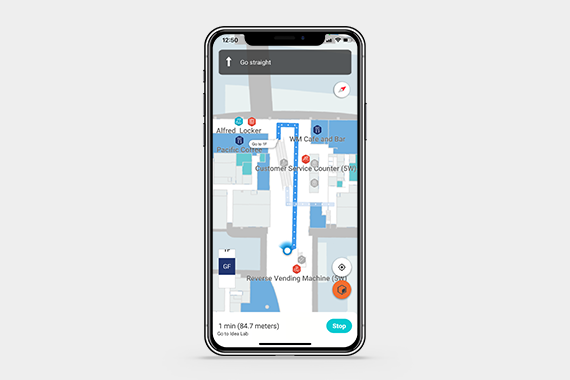 // Infrastructure
HKSTP Smart Campus Mobile App
Hong Kong Science and Technology Parks Corporation (HKSTP) launched AR indoor navigation functionalities for their mobile app. Simply click the button on the upper left corner, to explore the Park in a new and innovative way. Indoor navigation is guided by HKSTP's robot avatar, leading the way through their partner companies, park facilities, food and beverage locations and many more. AR signages are tailored to introduce different points of interest (POI) to visitors in a fun way. Through Cherrypicks' ARwiz Studio, clients can change the look of their POIs on the app anytime, anywhere, and the effects can be seen instantly.
Features:
AR indoor navigation and wayfinding
Guided navigation by HKSTP's robot avatar
HKSTP AR Virtual Floor Directory
Custom-designed AR signages
// Infrastructure
Hong Kong International Airport
Hong Kong International Airport is the largest commercial airport deployment of location intelligence services in the world. With location intelligence services enabled, the airport is able to provide passengers with seamless AR and 2D navigation options, signage translations and real-time boarding alerts.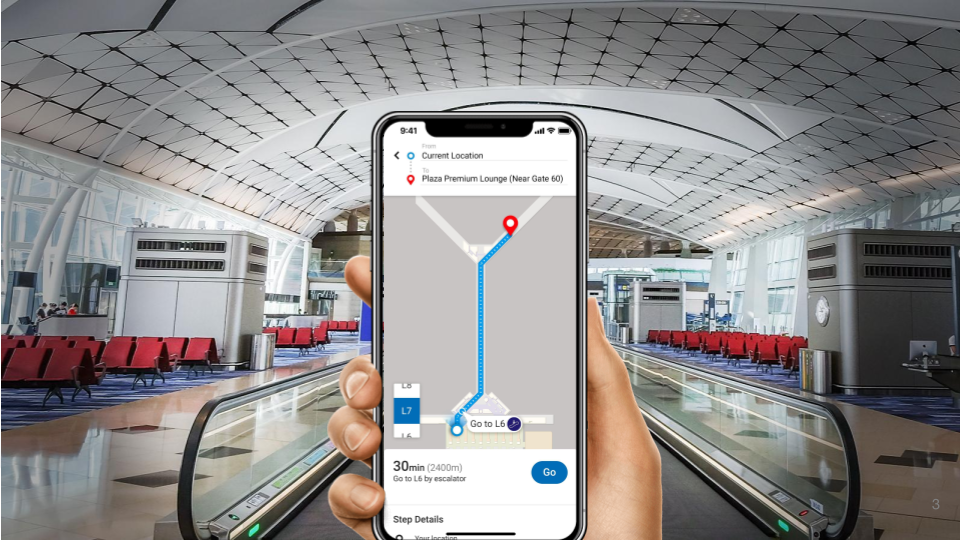 // Property management
Microsoft 5G IoT Makerspace
Real-time and historical location data are visualized in a user-friendly way for easy analysis at the Microsoft 5G IoT Makerspace. Prepare for further actions with visualized data such as customer dwell times and crowd patterns, footfall patterns between stores, heat maps, etc.
// Smart district
West Kowloon Cultural District
West Kowloon Cultural District (WKCD) App with innovative AR digital features and artwork launched to boost the visitors' experience to the next level through Augmented Reality. Powered by Cherrypicks' ARwiz, plenty of AR elements like AR Instagram (IG) filters, avatars, and a virtual pet dog are waiting for users to explore. The videos taken with IG filters can be shared through social media platforms, and if they tag WKCD, it can be discoverable by other WKCD users through the app's social wall. The AR avatar's appearance also changes from location to location. Visitors can also buy e-tickets, register for events, and see dining info by tapping the AR objects.
Features:
AR navigation and wayfinding
AR Instagram filters and the adorable AR pet dog Linus
AR avatar with different costumes at different locations
AR Social Wall
Event registration
e-ticket purchasing
Personalized recommendation to events
Personalized opening screen for each user
Transport and car park availability
iOS – https://bit.ly/wkcdios
aOS: https://bit.ly/wkcdaos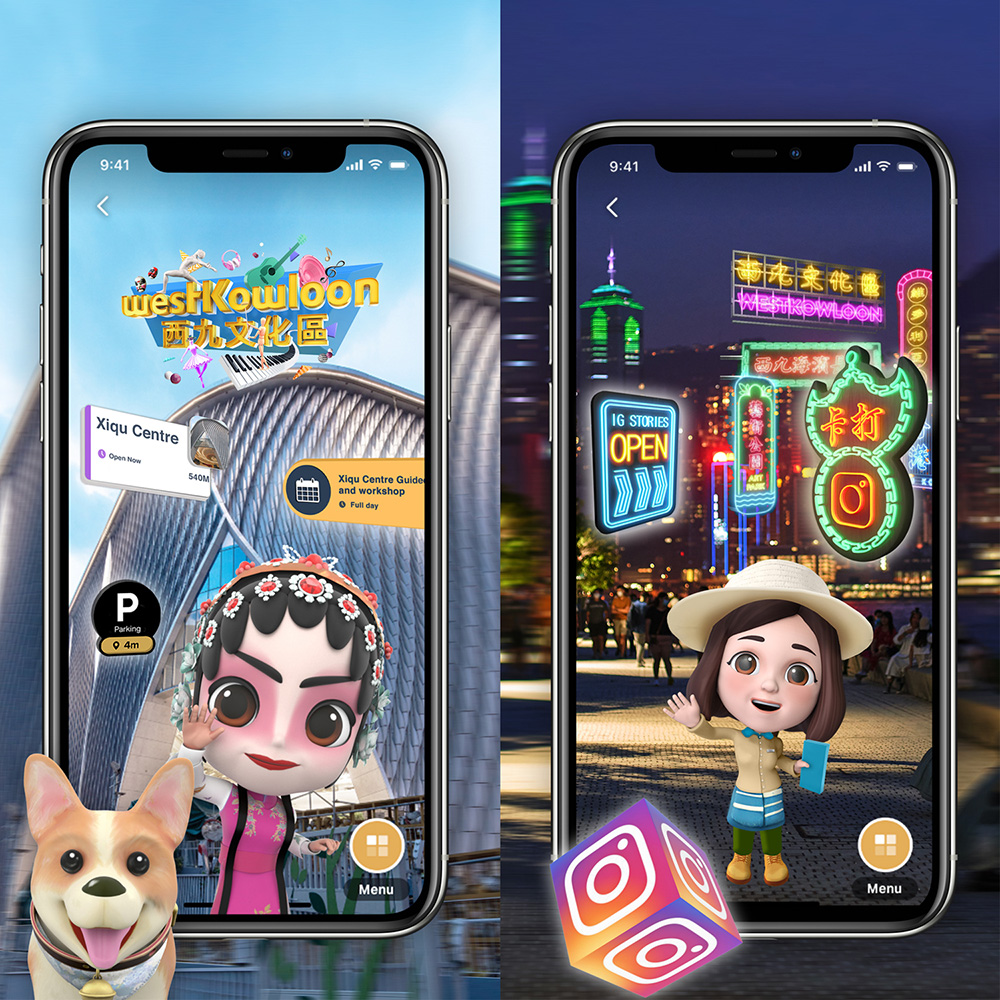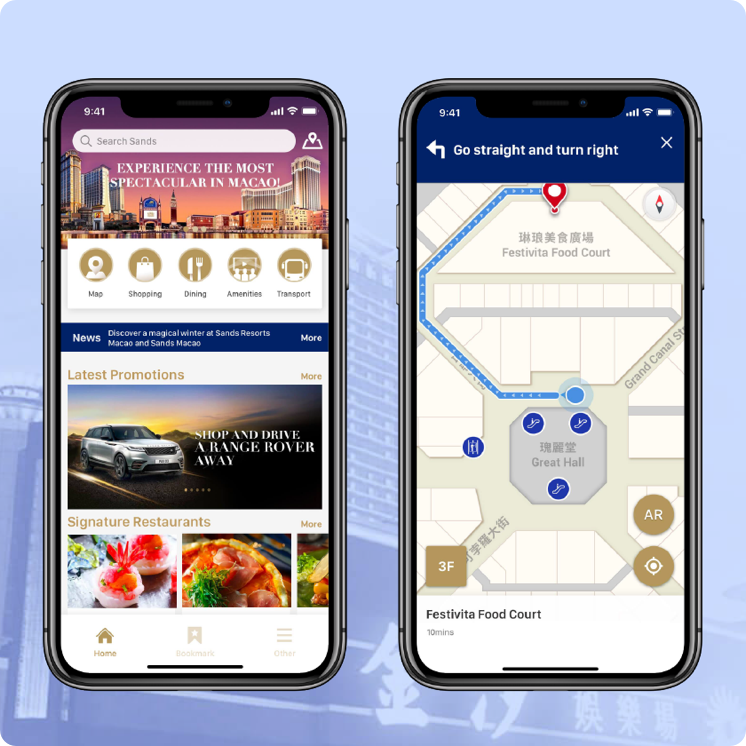 // Property management
Sands Resorts Macao & Lifestyle app
Redefined the visitor experience with the world's first indoor navigation on gaming floors at the industry-leading, world class integrated resorts.
// Property management
NetDragon Headquarters in Fuzhou (Haixi Animation and Creativity Campus)
The Tailor made 3D avatar, Tianqingzhu, will give you turn-by-turn wayfinding alerts, wrong-way alerts, U-turn alerts and finally an arrival alert so getting lost will be a thing of the past. StarnaviAR also includes an AR browser to provide users with information on attractions all over the campus.